World AIDS Day 2017
Sephy Valuks
World AIDS Day takes place on the 1st December each year and provides an opportunity for people worldwide to unite against HIV, to show support for people living with HIV, and to commemorate those who have died from an AIDS-related illness. Founded in 1988, World AIDS Day was the first ever global health day. This years theme is 'Let's end it!: End isolation, end stigma, end HIV transmission'. 
This World AIDS Day, STRIVE are particularly excited about the launch of the charity single "Champion" (featuring Vula Malinga) by the Joyful Noise Choir. The choir, established in 2013, is open to all people living with HIV and acts as a way to reduce isolation, encourage social participation and to create a sense of community. This World AIDS Day, we encourage people to download their debut single to donate to this important work.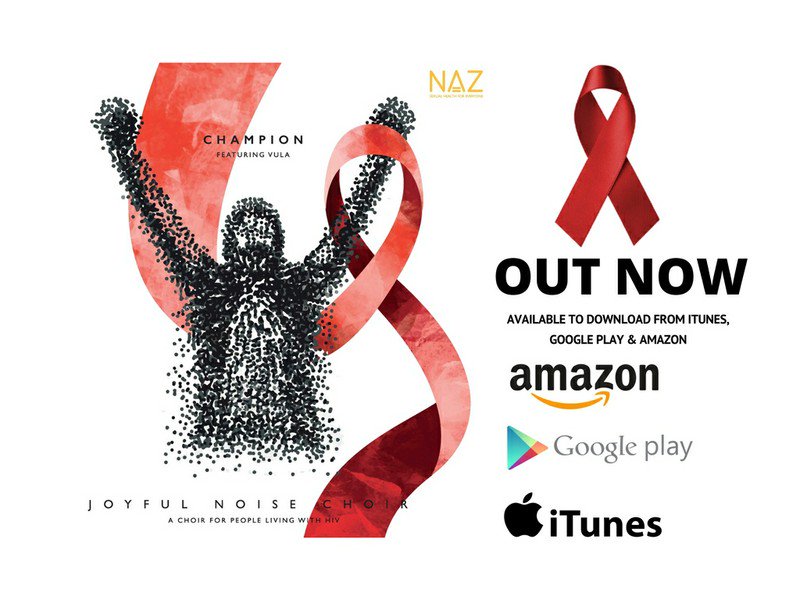 The choir arose from the NAZ project in London, a HIV Care and Support Service that helps newly diagnosed people understand and manage their condition with confidence. 
In November 2017, Mitzy Gafos, STRIVE's co-research director, attended the NAZ nOscars event. The nOScars is an annual award ceremony to celebrate the programmes and individuals working in sexual health with Black Asian and Minority Ethnic groups in the UK, along with those who work to challenge the stigma attached to HIV and homophobia. Mitzy has been supporting the nOscars for the last four years and this year was a member of the judging panel. 
Mitzy Gafos and Marion Wadibia, Chief Executive of NAZ.